Pass Core Web Vitals With Hyvä Themes!
Go live in as little as 4 weeks
Increase Conversion Rates
It's fast, it's flexible and we made it affordable!
Foundation Commerce has been leading the Hyvä revolution since day 1. Since then our clients have benefitted from flawless UX, incredible speed and performance and revenue increases of up to 150%!
We understand that while every retailer would benefit from Hyvä, it wasn't a fit for everyone's budget or timeline. It is now!
To help merchants migrate to Hyvä Themes, Foundation Commerce has launched Hyvä Accelerator!
Choose from one of our stunning plug and play Hyvä Themes templates from just £10k and go live in as little as 4 weeks!
Alternatively we offer our Hyvä Bespoke service where we can design and develop your new frontend theme from the ground up to take improving your customers UX to the next level.
Want A Quick Chat To Find Out More?
We've made it quick and easy!
Choose from one of our 2 pre-built templates (or have us design it for you using Hyvä Bespoke)
Update your theme with your own logo, fonts, colours and branding
Apply any custom features and functionality where required (additional costs may apply)
Go live in as little as 4 weeks!
Why Foundation Commerce?
10+ Live Hyvä Sites Including Hyvä Checkout

The First Agency In The World To Have Created Plug & Play Hyvä Templates

Bespoke Development Options Available On Request!

Developer Led Agency - Tech First From The Top Down

15+ Years of Magento / Adobe Commerce experience - We only do Magento!

Highly Specialist Hyvä Themes Developers


We Increased YoY Revenue By A Whopping 147% Using Hyvä Themes!
Sometimes it's better to let your case studies do the talking and ours certainly do that…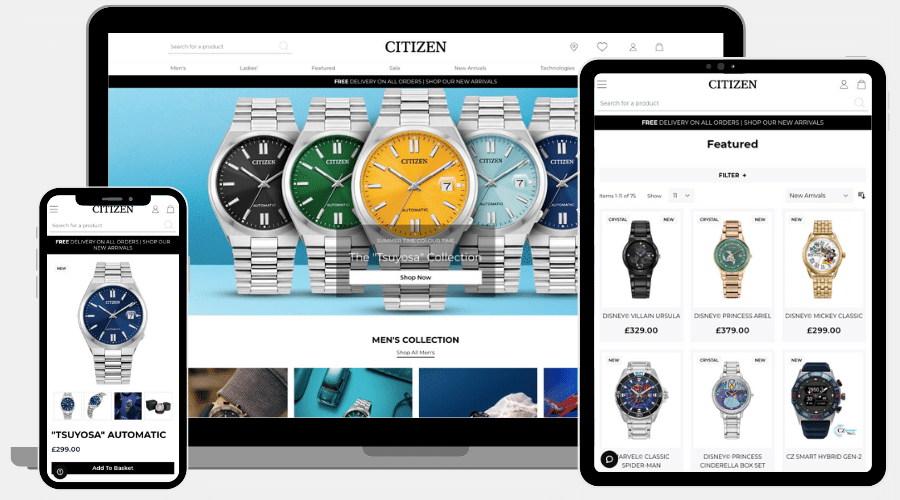 READ MORE SUCCESS STORIES
Why Choose Hyvä Themes?
Increased Conversion Rates
Super Fast Page Speed Performance, Guaranteed!
Increase SEO Rankings
Faster Time To Market
Enhanced User Experience
Reduced Cost Of Ownership
Are you interested in finding out more about Hyvä?